Sharp Weapon: Sharp Weapon(N)
Electrified: Electrified(N)
The Perfect Way To Prank Your Friends

!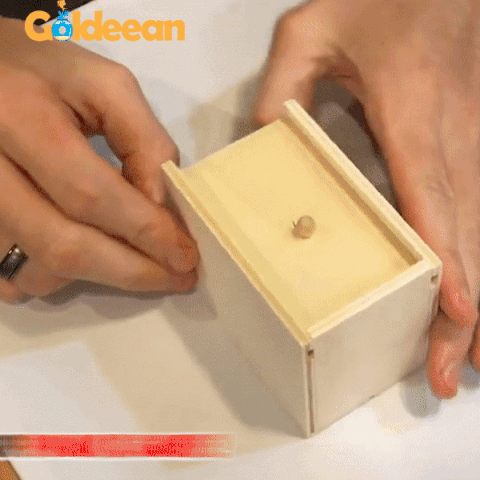 Halloween is just around the corner! Do you have your "TRICK" ready? This simple but effective prank is wonderful for those who can't stand 8 legged pests, but are also fun for a quick surprise on coworkers and friends.
You will receive a seemingly normal wooden gift box, equipped with an easy to open the lid, and the option to add any message you'd like on the outside. Once opened, a rubber spider LEAPS out of the box, scaring all those who dare open it, making the Prank Scare Spider Box a simple but wonderful way to scare your loved ones who despise creepy crawlers! Best of all you can use it over and over and over! It is the prank that keeps on pranking!

FEATURES:
Hand-made Amish Wooden Toy:

  Durable, sturdy, and built to last. It is natural, unfinished. No need to paint or stain, just enjoy as it is made. No Assembly Required.
The Scare Gift Box is Hilarious: Perfect for you, or any practical joker you know. Kids, parents, grandparents, bosses, employees. It is absolutely hilarious to watch people open the scare box, knowing what is about to happen!
Perfect for Parties or Anytime: Each scare box is made with love and care, knowing that each one is destined for a life of laughter, startles, and harmless fun!

Easy to Use:

  Just hand the box to someone and they will naturally want to slide the top open to see what is inside. When they do, out jumps a creepy wiggly rubber spider! Place the Scare Box on a counter or side table and let people discover it on their own.

SPECIFICATIONS: 
Material: Wooden
Color: Photo Color
Size: 8 x 8 x 5.5 x 6 cm
PACKAGE INCLUDES: