What are you looking for?
31 Packs Sensory Fidget Toys Sets
GOODBYE, JITTERS – Soothe stress and appease worries with your fidget set! Wonderful for people with trouble focusing or excess worries, your fidget toy pack helps calm your thoughts by occupying your hands!
BUSY HANDS, QUIET MIND – Riddled with a case of the fiddles? Engage your senses with your fidget toys set! Choose between various toys to get out fidgets and get focused at work, home, or school!
SHARE THE FUN – Your stress relief set holds oodles and gobs of moveable, squeezable goodies perfect for party favors, pinata stuffers, sensory bin filler, carnival prizes, or classrooms!
OUR PULL-THROUGH PROMISE – Love your colorful sensory fidget toys for years to come! At Church, we prioritize your happiness and ensure it with quality fidget toys whose every move delights!
Customers Reviews (
0

)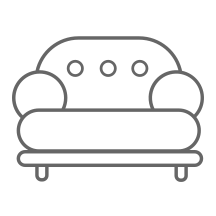 No Comments